A bite tug or dummy is used often in dog sports and by professional trainers. It is not only a great toy, but also the ultimate reward for performing an exercise well. As a handler, you can join your dog in the game, thus establishing and improving the connection between you.
Bite tugs are one of the first products that Euro Joe started out with. They are available in many different sizes, and are made out of the same material as our bite suits (i.e. nylcot or jute). All tugs are made in our own workshop, with the greatest care for quality. And even if your dog manages to tear the tug apart, no harmful materials will be released.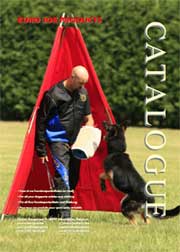 Please feel free to download this catalogue. If there's something you'd like to buy simply fill in the form below and get in touch with the Euro Joe official Australian Distributor.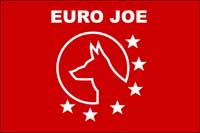 To contact Euro Joe Australia, use this form below: