Biking, Strolling, Happy Together…
A great way to add exercise into your best friend's daily routine is to take your dog-biking. There are many reasons to consider biking with your dog. One, walking the dog or running with the dog is not always enough exercise to tire out an active breed. It can take several hours of walking to tire a dog out. And let's face it, running is a lot of work for the human!
Biking is a nice option because the dog gets a good workout and the human does not have to work as hard as the dog. Another reason to bike with your dog is because it gives the dog a job. When a dog is biking with its owner, he goes into a focused, working mode. The dog probably won't even pull once he gets used to the bike. When a dog is tired out mentally and physically, he is relaxed and able to focus more on training. A tired dog will also stay out of trouble and will be less anxious, aggressive or hyper.
Anyone interested in taking their dog biking should consider safety first. One tool to keep the dog in place next to the bike is Let's Go Pet Walker- bike leash for dog.
Let's Go Pet Walker works by securely keeping the dog at the side of the bike. This allows the biker to have both hands on the bike instead of holding the dog's leash or tying the leash to the bike. "Let's Go" pet walker was designed by a bicycle expert.  We truly understand what the bikers need.  This unique design won't let your thigh or leg be influenced while biking.  You don't need to change your riding behavior when you ride a bike with your lovely dog.  Bikers' hands will not be tied up with holding the dog leash.  "Let's Go" pet walker for bicycle is not just only providing you a pleasure time with your dog but also ensure a fully safe environment. 
Installation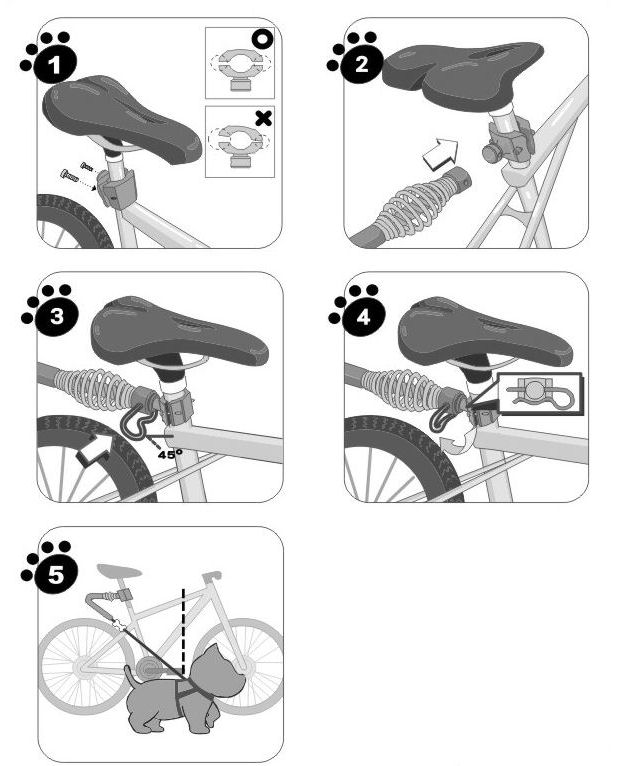 Product Details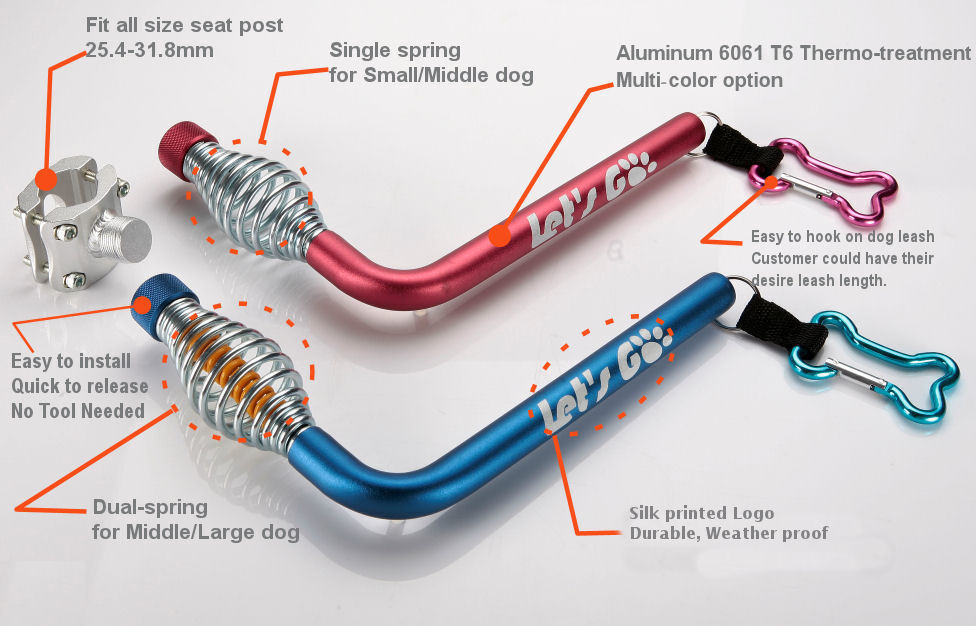 Color Options